Trans veteran to take a stand at Pentagon Pride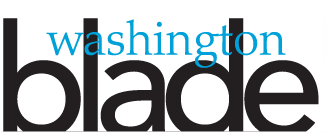 Washington Blade
By Chris Johnson
May 26, 2015
Amid preparations to celebrate Pride next month, a transgender veteran plans to take the opportunity to make a subtle, but potentially powerful statement for the 15,500 troops in the U.S. military who are forced to hide their gender identity.
Sheri Swokowski, who served as an infantry soldier for nearly 34 years as she presented as male, plans to wear a female Army Service Uniform with an infantry gold-crossed rifle insignia at the upcoming annual Pride event at the Pentagon on June 9.
"I hope to be a visible voice for those 15,500 folks that are forced to serve in silence and sacrificing their own authenticity to do that," Swokowski said in an interview with the Washington Blade. "So I will be in the audience and SECDEF is going to be the keynote speaker. I don't know if he will notice, but I'm sure along with other people along the route, they will certainly witness something they haven't seen before."
For the full article, click here.